The Hague, 2 November 2015
During the conference on Planetary Security: Peace and Cooperation in Times of Climate Change and Global Environmental Challenges held at the Peace Palace in The Hague on 2-3 November 2015, IES will be pleased to present a special exhibition of several of the maps which had been especially commissioned for the conference.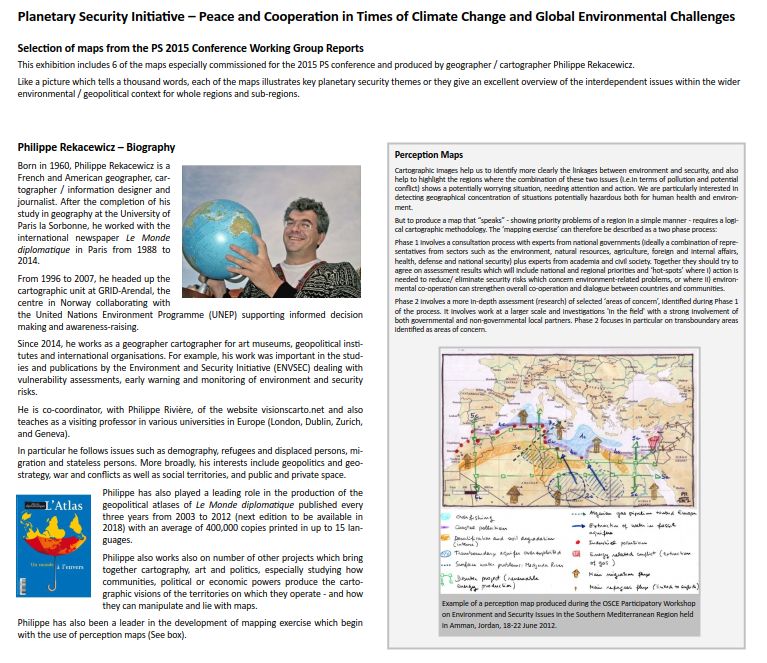 This exhibition includes an introduction to Philippe Rekacewicz, the American and French geographer, cartographer / information designer and Journalist who created most of the maps and info-graphics for the conference working groups.
Like a picture which tells a thousand words, each of the maps illustrates key planetary security themes or they give an excellent overview of the interdependent issues within the wider environmental / geopolitical context for whole regions and sub-regions.
Click on the images below to view the posters of the selected maps.
All 12 of the working group reports including all of the infographics are included in the conference report and are also available as 12 individual documents here.