Paris, 8 December 2010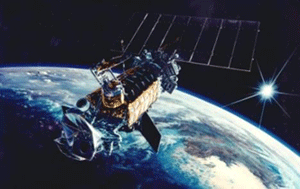 On 8 December 2010 the Institute for Environmental Security, in collaboration with the European Space Agency, organised a workshop on 'The Future of Space Cooperation in the Arctic Region'.
The event, held at the European Space Agency Headquarters in Paris, aimed to promote the dialogue on environmental security in the Arctic region and had the following specific objectives:
To provide an opportunity for experts from ESA Member States to exchange information and ideas on possible space systems (earth observation and remote sensing, communications and navigation) which can address the challenges in the Arctic in the future.
To bring together policy makers and scientists for a multidisciplinary discussion on the environmental security challenges affecting the Arctic region - environment, climate change and the sustainable use of natural resources and promote new partnerships and cooperation.
To provide information to interested ESA Member States on the forthcoming European Parliament report on sustainable EU policy for the High North and the preparations for the European Commission's June 2011 report to the Council of the European Union and the European Parliament on the European Union and the Arctic.
Conference Materials
Session 1: Opening and Introduction
Session 2: Understanding and Monitoring Governing Processes in
the Arctic: Environment and Climate Change Issues
Session 3: Service and Infrastructure Needs to support increased
Human Activity in the Arctic: Hydrocarbons, Fisheries, Transport,
and Tourism
Session 4: Recommendations and Closing
Jerome BEQUIGNON, Wouter VEENING and Isabelle DUVAUX-BECHON: Closing Remarks