Objectives of the Conference
The year 2009 is a defining moment for the issues of climate change & security. The negotiations at Copenhagen will be crucial in the struggle to contain damage from climate change. These negotiations take place against the background of a complex and rapidly changing international situation. The role of the Atlantic powers will be essential. A new Administration is starting work in Washington, just as the European Union faces a year with a new European Parliament, a new European Commission, and possibly, a new Treaty. "What can be done to ensure effective co-operation between Washington and Brussels in 2009?"
As the world grapples with financial and economic disruption, we face an accelerating crisis over energy security with major geo-political implications. "What can be done quickly to reduce our dependence on fossil fuels?", "How effective will the alternative energy aspects of economic stimulus programmes be?"
In recent years the military of the world have shown an increasing awareness of the security aspects of climate change. "What can the military do to alert politicians to the security dangers that we now face?", "What can the military themselves do to reduce their greenhouse gas emissions?"
The Conference, organised by the Institute for Environmental Security and the Global Legislators Organisation for a Balanced Environment (GLOBE-EU) in partnership with the Woodrow Wilson Center for Scholars is part of the Climate Change and International Security Programme" (CCIS).
See also the follow-up conferences:
Climate Change & Security at Copenhagen - II took place in Brussels on 7-8 October 2009.
Climate Change & Security at Copenhagen - III took place in Washington on 29 October 2009.
Background Materials: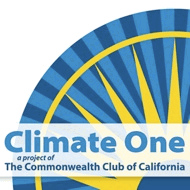 Podcast at the Commonwealth Club of California - Hosted by Greg Dalton, this podcast features interviews of IES Vice-Chairman Tom Spencer, IES California Representative and Senior Fellow Andrew V. Alder and Holmes Hummel, Lecturer and Specialist in Climate Policy at University of California, Berkeley
» Listen to the podcast
Climate Change and International Security (ppt) - Nick Mabey, E3G
Making the Difference: Strengthening Capacities to Respond to Crises and Security Threats - Nick Mabey, E3G
Presentations
1. Security in a Paradigm Shift, by Carol Dumaine, US Department of Energy
2. Abrupt Climate Change & the Military, by Durwood Zaelke, INECE
3. The Obama Administration & Alternative Energy, by Holmes Hummel, University of California, Berkeley
4. Military Leadership in Reducing Dependence on Fossil Fuels, by Stephen Andersen, EPA
5. Recent European & NATO Developments on Climate Change & Security, by Wouter Veening, IES
6. Climate Change & Security - The Global Perspective, by Air Marshal A.K. Singh
7. The TransAtlantic Environment Dialogue - A Short History, by Tom Spencer, IES
8. The EU ETS - The Pillar of the Carbon Market, by Avril Doyle, MEP