COBRA PROJECT: Future Challenges Local Solutions
---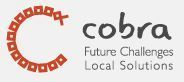 Novel funding initiatives are on the cusp of implementation across the developing world. Community owned solutions for the management of ecosystem services have the potential to act as showcases for determining the most effective and efficient use of these emerging funding streams in order to maximise social justice and ecological sustainability.
The COBRA Project brings together key South American and European Civil Society Organisations that have extensive experience in enabling and disseminating grassroots solutions to complex problems in the Guiana Shield region of Brazil, Colombia, Venezuela, Guyana, Suriname and French Guiana.
The research institutions on the project have scientific expertise to rigorously evaluate these grassroots solutions and determine their impact, while the commercial enterprise brings with it the business and technical expertise for promoting the financial viability of these initiatives.
(See Partners and Donors)
Vision
The COBRA Project envisions a future where socially and ecologically sustainable community-owned solutions will inspire, and become a full part of, development programs in the Guiana Shield region and beyond.
Mission
Our mission is to find ways to integrate community solutions within policies addressing escalating social, economic and environmental crises, through accessible information and communication technologies.
Goals
The COBRA Project has the following goals:
to build capacity in participatory video making, photostory production and emerging hypermedia technologies amongst indigenous communities of the Guiana Shield Region;
to strengthen indigenous communities within the Guiana Shield by exchanging stories on how they have successfully faced emerging challenges;
to investigate whether policies now being proposed at national and international levels are supporting or undermining community-owned solutions;
to encourage policymakers and civic society organisations in supporting and promoting community-owned solutions;
to establish an enduring web-based platform for communicating community-owned solutions to a global audience;
to investigate the potential for a self-sustaining social enterprise which will promote the above goals beyond the lifetime of the three-year project.
>> Visit the Project COBRA website